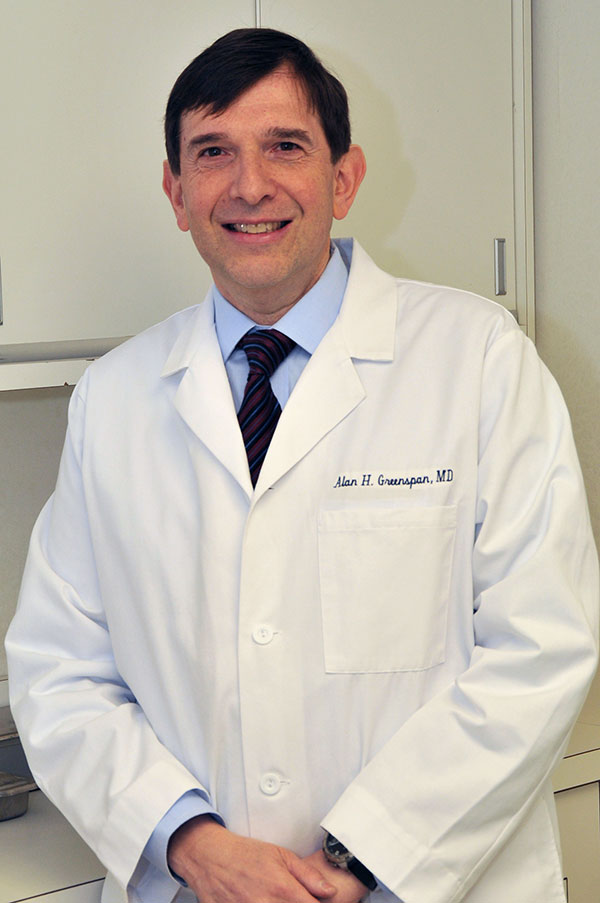 Dr. Greenspan is a board-certified dermatologist with over thirty years of experience and training. In addition to his practice duties, Dr. Greenspan serves as an Assistant Clinical Professor of Dermatology at the New York University Langone Medical Center and is actively involved in the training of the dermatology residents.
Dr. Greenspan was a member of the class of 1979 Northwestern University Honors Program where he received both his undergraduate and medical degree. After completing two years of Internal Medicine residency at Northwestern University, he attended New York University for his dermatology residency where he was Chief Resident in 1984. Dr. Greenspan is certified in Dermatology and Dermatologic Surgery by the American Board of Dermatology.
In addition to his medical degree, Dr. Greenspan received an MBA from New York University Stern School of business in 1998.
Dr. Greenspan is recognized by many Wall Street corporations for having provided an annual skin cancer screening to their employees. He has served as a dermatologic consultant to many of the leading pharmaceutical companies in the United States and abroad.
He has been recognized by Castle Connolly for over 10 years as one of New York's Top Doctors. He has also been recognized by the New York Times as one of "New York's Superdoctors".
Download CV (PDF)