Dear Patients,
We hope you are all well and safe.
Dr. Greenspan and Dr. Veritas are now available for both in-person and virtual/telemedicine appointments.
To schedule either an in-person visit or a virtual visit please call the office at 212-509-5200 between 9am and 3 pm and our staff will assist you with scheduling an appointment.
Stay well, stay safe,
Alan Greenspan, MD Zoe Veritas, MD
---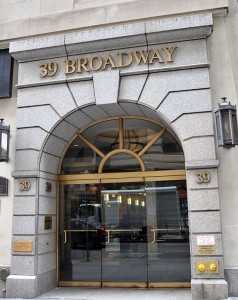 Dermatology of Lower Manhattan is located in the heart of the financial district.
Our mission is to provide personalized treatment for all of our patients in a professional and caring environment. Our physicians are board certified and university affiliated. We provide comprehensive treatment for all medical, surgical and cosmetic dermatological problems.
The practice was founded by Dr. Alan Greenspan in 1985 and has served the Wall Street area for almost 30 years. Dr. Greenspan has built his practice with the goal of providing quality medical and surgical care for the members of the lower Manhattan community.
Dr. Zoe Veritas joined the practice in 2007 and expanded the practice to include pediatric dermatologic care, and increased the scope of cosmetic services for our patients.